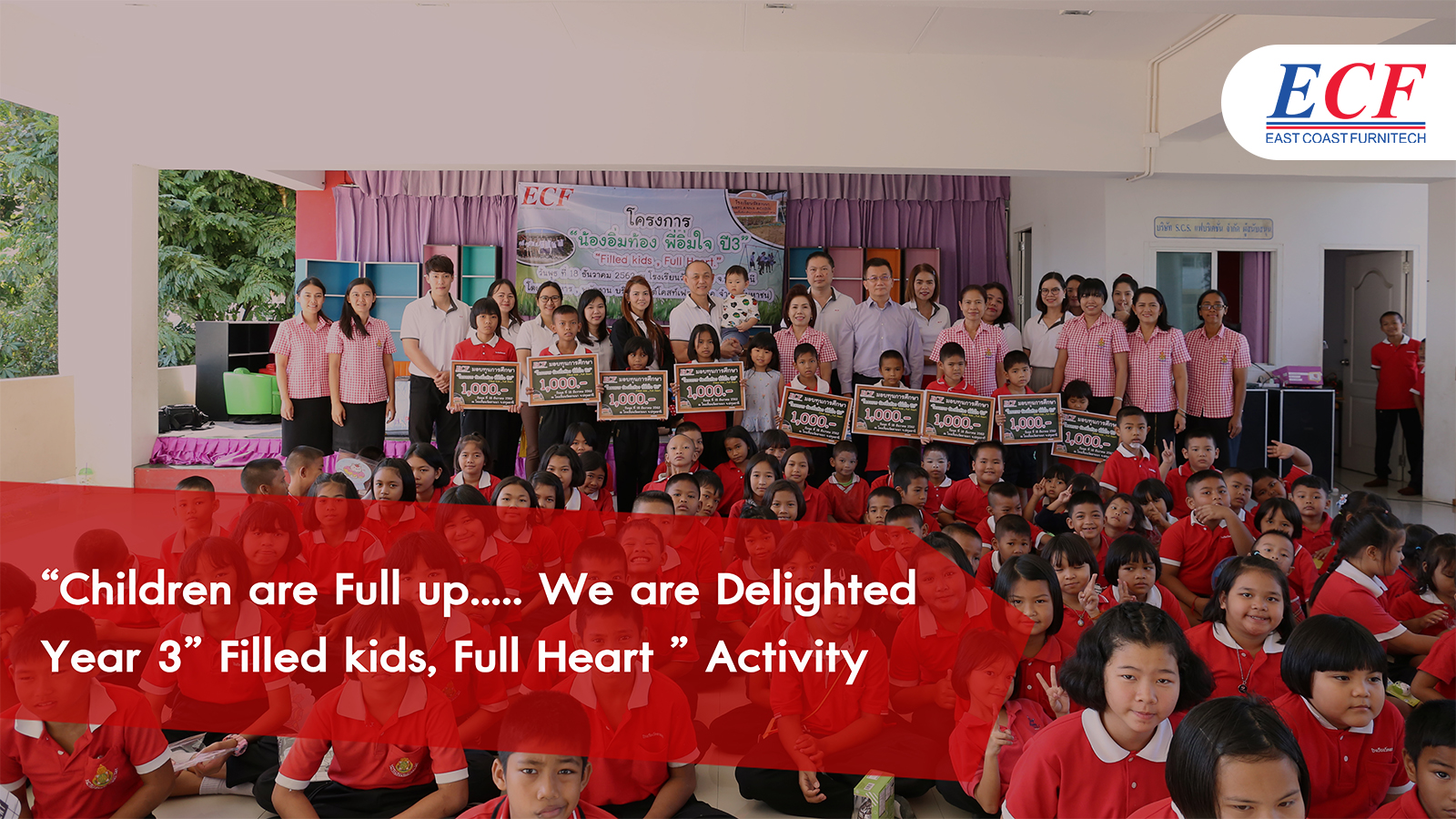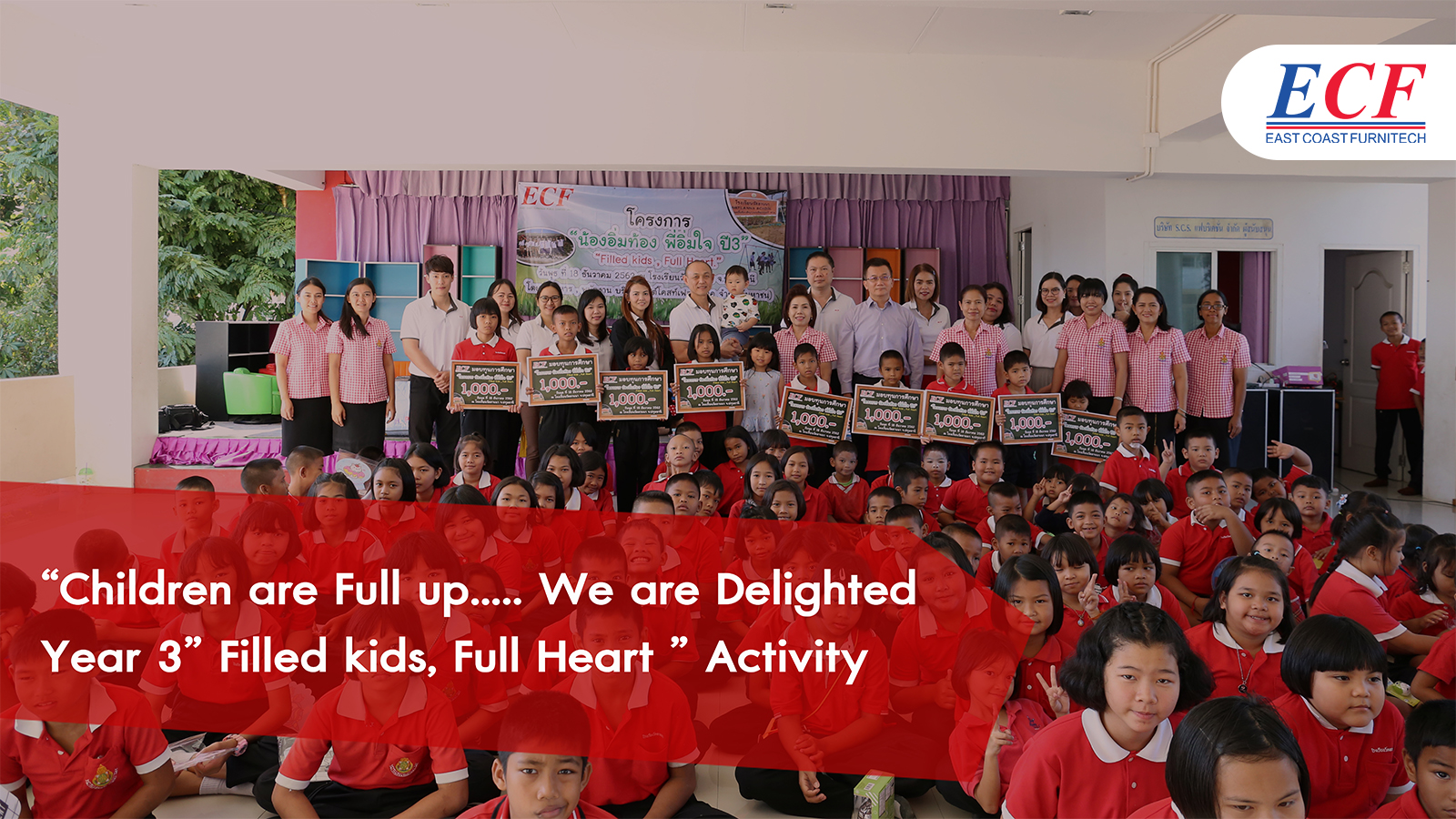 03 Mar

"Children are Full up….. We are Delighted Year 3" Filled kids, Full Heart " Activity

Wat Lan Na School, Lam Luk Ka District, Pathum Thani Province

The objectives are to promote and educate the hospitality and happiness to be givers and to participate in the volunteer activity to sacrifice for others. The Company and employees jointly organized the activity to give lunch for students including donating things such as toys, schooling equipment. This is another creative activity for the society that ECF people continuously organize annually.